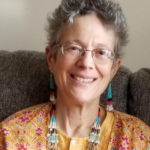 S'lichot:  Preparing our Hearts and Minds for the High Holy Days
This year, for the first time in memory, perhaps even for the first time in Beth Sholom's history, we are re-introducing a beautiful custom to help us set the spiritual tone to prepare emotionally and mentally for the High Holy Days. It is called S'lichot – from S'lichah, meaning "forgiveness" or "pardon" – and refers to specific penitential prayers recited on fast days, including Yom Kippur. Eventually these prayers were extended to Rosh Hashanah and the Ten Days of Repentance, and ultimately to the days leading up to Rosh Hashanah.
The S'lichot service takes place on the Saturday night prior to Rosh Hashanah (unless Rosh Hashanah begins within the next 2 days, in which case the ritual is moved back to the previous Saturday night).  It is supposed to be recited at midnight, though many non-Orthodox congregations have recently moved the start time earlier. No one knows exactly when this custom was established, but it is likely very old. In previous centuries, before the time of smart phones or even alarm clocks, the Shamash (synagogue sexton) woke the sleeping villagers up at midnight on Selichot night, by walking through the shtetl shouting and pounding on shutters for all to come to shul and recite prayers of penitence in preparation for Rosh Hashanah.
(Continued on page 2)
The service itself has evolved to include some of the most beloved and evocative prayers of the High Holy Days, as well as the sounding of the shofar. Chief among those prayers are Avinu Malkeinu (Our Father, Our King); Shema Koleinu (Hear Our Voice); Adonay Adonay (the 13 attributes of God); and Ashamnu, the short confessional.  The themes include reflections on the fleetingness of human life, appeals to God's mercy, petitions for relief from suffering and persecution, confessions of sin, and pleas for forgiveness. Reciting the familiar words, hearing the beautiful and sometimes haunting tunes and the plaintive cry of the shofar for the 1st time since the last High Holy Days, we are afforded both a foretaste of the holidays to heighten our anticipation, and, more importantly, a wake-up call to begin the process of Teshuvah – repentance – by taking an honest inventory of our deeds in the past year, mending fences with loved ones and colleagues, and re-awakening our commitments.
I invite all of you to join us at Temple on Saturday night September 21. We will start with a delicious dessert reception at 7:30 pm, followed by Havdalah and the Selichot service at 8:00 pm.  During the service, the Torah mantles will be changed to white, and we will conclude with the sounding of the shofar.